As an employee, you can cause the change you'd like to see in your workplace. So, if the current environment in your company doesn't seem enjoyable, productive, comfortable, supportive, respectful, collaborative, or fair, there are things you could do. Your efforts towards improving the situation, whether large or small, can be positively impactful.
Below are some steps you can take to better the environment in your workplace.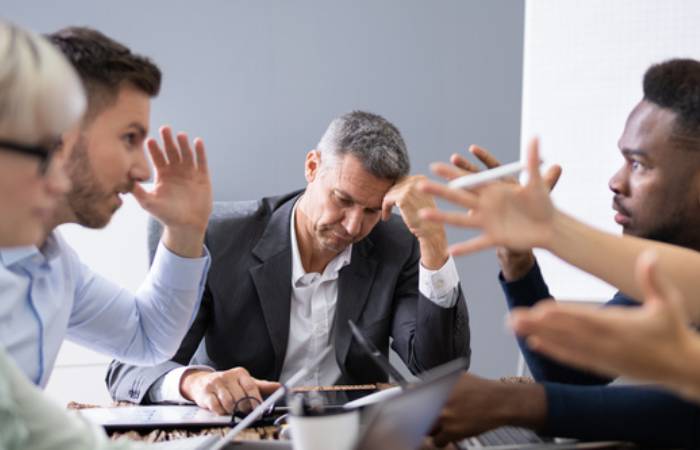 1. Be Positive Around Colleagues 
One thing you should do is be positive around your colleagues. When you do so, your coworkers will also act optimistically around themselves.
You can spread positivity in so many ways in the workplace. For instance, you could always have an optimistic attitude when reporting to work and leaving the company at the end of your shift. In between your day, show and spread positivity through how you interact with others, respond to challenges, and your general outlook on life.
You can start by avoiding toxic workplace politics and focusing on healthy talks. Also, identify employees spreading negativity. Upon doing so, give them actionable suggestions and specific examples of ways they could rectify their behavior. Additionally, if there are challenges a colleague or the entire firm is experiencing, lift people up or offer helpful solutions to overcome the situation.
In some cases, colleagues may change jobs or retire. In such instances, find farewell party ideas for coworkers and give them an exciting send-off. This thoughtful gesture will make them leave the firm with a positive perspective, and they could even spread optimism in their next job or chapter in life.
2. Be Empathetic
Being empathetic toward your colleagues could also help you cause a positive impact in the workplace. This means you can place yourself in a coworker's situation, aiming to understand what they feel or their point of view before judging them.
You can portray empathy to your coworkers by asking if they're okay if they don't seem so. If they open up to you, listen keenly and show that you're interested in how they're feeling. Also, try looking at the situation from their perspective even though you may not agree with what they're saying. Doing so will help you respond in a kind, understanding, and humane manner. This way, they'll feel heard and cared for.
3. Get To Know More About Your Coworkers 
It'd also help to know more about your coworkers outside the work environment. You can do so by learning about their interests, goals, families, beliefs, hobbies, and other things about their personal lives. You can ask about all these as you take lunch. You could also organize a dinner where you and your coworkers bring your families to meet.
Knowing more about your colleagues can help you create a strong bond and lasting friendships. Besides, it'll be easier to build trust because you'll get to understand their motivations, ideologies, personalities, and perspectives.
Moreover, you'll all feel comfortable working together, have more respect for one another, and develop a sense of togetherness and belongingness. As a result, everyone could be more collaborative and find it easier to communicate openly about challenges, like using time efficiently. Also, your company could experience a lower turnover rate because there's a higher level of job satisfaction in the workplace. All these can lead to improved productivity, which often results in company growth.
 4. Treat Every Person Fairly
Employees' backgrounds, beliefs, genders, cultures, sexual orientations, and religions in your workplace may be dissimilar. It's essential to treat everyone equally despite their differences. This can be an excellent way to impact the company positively. This is because by demonstrating fairness, you could influence other coworkers to act in the same way.
You can promote equality in the workplace by valuing everyone's opinions, avoiding unhealthy gossiping, and respecting people's boundaries. Also, provide helpful ways of inspiring change if you don't like a person's behavior. Additionally, if you don't agree with someone's input, respond to them politely. Besides that, you should promptly answer everyone's concerns or needs, and judge situations based on facts.
Lastly, encourage collaboration in the workplace despite people's differences. This will cause your coworkers to unite and form friendships. Also, you could effortlessly promote teamwork and togetherness within the firm.
Final Thoughts 
As an employee, you can create a comfortable, productive, supportive, caring, trusting, enjoyable, and fair environment within your workplace. As advised, you can be optimistic around colleagues, empathetic, know more about your coworkers, and treat everyone fairly. By doing all these, others are likely to act similarly. This way, you'll all create a healthy work environment where everyone is happy to come daily.