Education is the most important necessity of a human being, and it plays a significant role in our lives. Everyone needs a good education to grow and achieve in life. It boosts self-esteem, gives a sense of security, promotes growth, and serves as a foundation for human development. Education gives purpose to your life; it fosters critical thinking and helps to shape your personality.
Learning begins at a young age, with children being sent to school to learn something. A child's educational development is influenced by a variety of circumstances. Animations and cartoons are the finest way for a child to learn new things such as accents, actions, etiquette, alphabets, and numbers. Children learn new habits from cartoons; thus, parents and guardians should encourage this behavior and provide better care for their children.
Tips to Make Cartoon Characters to Keep Class Interesting
Cartoons are a great tool to teach visual literacy; students are encouraged to focus on big ideas and examine how specific elements add to the overall picture when they watch cartoons. Cartoons play a significant role in education as well. Constructive learning, contextual learning, social skills, collaborative learning, critical thinking, and small group learning may all benefit from cartoons.
Here are a few tips that will help you to create animated characters and use them in learning as much as possible to keep your class interesting.
Doratoon –  Best Online Animation Maker
Doratoon is an exceptional animation creator that has an extensive range of features and templates through which you can create amazing content and animations. It consists of templates that are related to every field of life and for every age group. Doratoon lets you customize your animations and templates according to your liking or need, and you can add colors of your choice, premium music, and much more.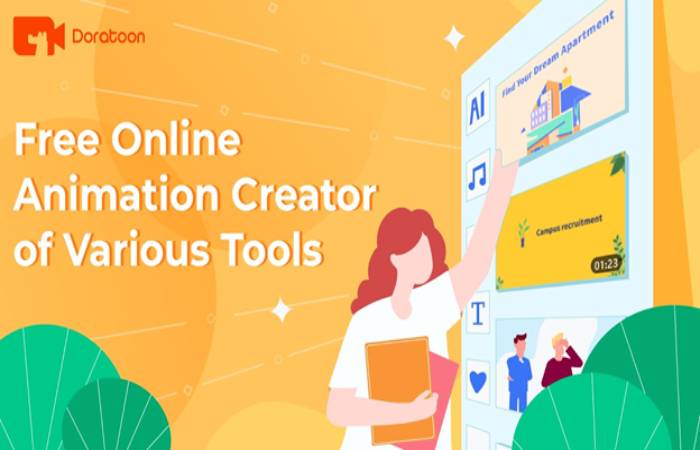 AI Intelligent Drawing is one of the features that allow you to create your own animation and add voice to it using AI Intelligent Dubbing. Animation effects offer uniqueness to the characters; you may use Doratoon to create animations and display them in class; they will instantly engage students' attention, and they will enjoy the lesson. It's a fantastic learning tool.
Assign an Identity and a Personality to your Character
Characters hold a personality that puts an impact on the viewer, and people connect to their nature and charisma instantly. So, whenever you design a character, use a good cartoon maker, add depth to its personality, choose a nature that attracts most of the audience and give a unique name to it.
As children imitate their favorite cartoon characters' thoughts and actions, it's important to create characters with a positive influence and attributes. The children will get a lot of knowledge from this, and it will create a positive atmosphere in the classroom.
Colors are the life of animations and cartoons; they always grasp viewers' attention, so while designing a character, be very careful when playing with the colors. Colors can assist in conveying a character's personality. Dark colors, such as black, purple, and gray, are commonly used to show villains with nefarious intentions. White, blue, pink, and yellow are light colors that convey innocence and purity.
Colorful objects pique the curiosity of children, and cartoons are a prime illustration of this. They learn the characteristics of color through cartoons; each hue sends a particular feeling to the youngster, therefore include colorful characters in your lectures to keep them engaging.
Interactive content is very important to keep up the interest of the students. Developing a backstory of the character makes the possibility of including unique ideas and thoughts across the minds of the students. As they would get to know more about the character, they would feel connected with it as its story proceeds.
Cartoon characters are quite effective in bringing out the creativity in people. The development of a backstory can help design interaction with accessibility.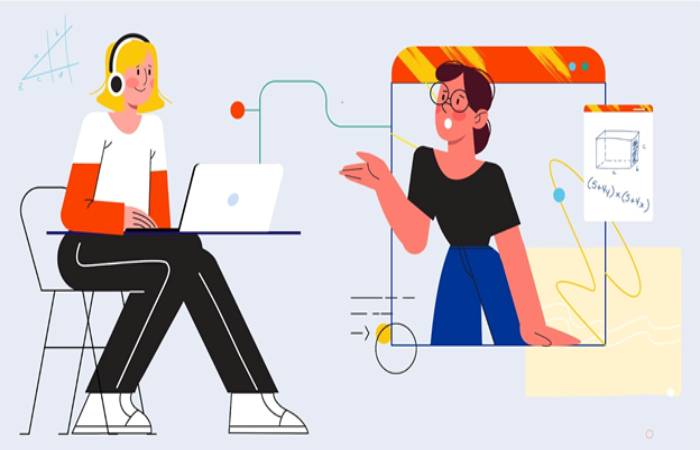 Set Objectives for your Character
It's usually a good idea to give cartoons a purpose or objective to emphasize that they have to do something, such as solving a mystery, discovering missing products, or saving people's lives. This is a positive lesson that children will learn from, and a teacher will be able to communicate all of the benefits to her students. Various cartoon makers can be used to create such animations.
Create a Favorable Environment
Try to create an atmosphere fit for the scene and reality while designing your animation using an animated cartoon creator. This will aid students in grasping the message and developing critical thinking abilities, as well as encouraging them to ask questions from you and their peers. It's a fantastic approach to keep your pupils interested.
Facial Expressions and Tone
These two elements are the core aspects of any animated character; a designer must focus on the details of it while designing a character. Facial expressions are the keys to a character's thoughts, feelings, and emotions, and the tone of a cartoon might reveal the illustrator's feelings on the subject.
Cartoons teach children about various emotions such as happiness, anger, sadness, and so on, thus as a teacher, you should incorporate various activities into your lesson to teach them more about it.
Conclusion
Cartoons are just as important as any other educational tool. They supply all necessary information and actions that aid learning; a teacher should use animated characters in her classroom to make it more engaging and interesting. This guide will show you how to create your own animated characters with a prolific animation creator.