NSE: SAIL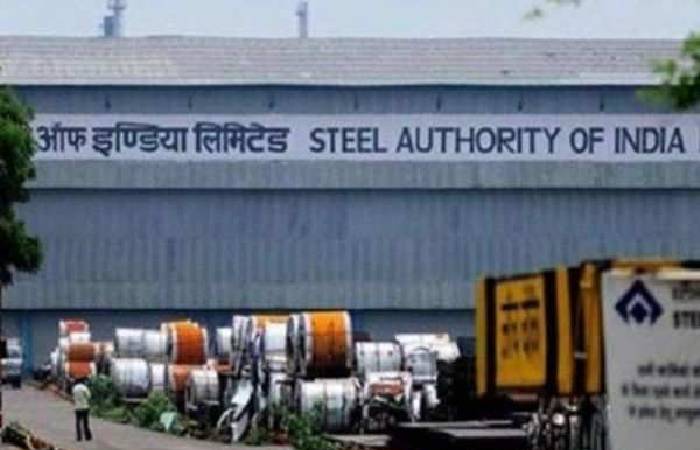 The current market capitalization of NSE: SAIL (STEEL AUTHORITY OF INDIA LTD) is Rs. 33,907 Cr. The share price for today is NSE: SAIL is 82.30 and BSE: 82.20.
The largest steel-producing business in India is called Steel Authority of India Ltd. (SAIL). And also, The business is a fully integrated iron and steel producer that creates basic and specific steels for domestic building, engineering, power, railway, automotive, and defense industries and for export markets. They are also among the nation's five Maharatna Central Public Sector Enterprises.
About NSE: SAIL
In addition to hot- and cold-rolled sheets and coils, galvanized sheets, electrical sheets, structural products, railway products, plates, bars, and rods, the company also produces and distributes stainless steel and other alloy steels. And also, Five integrated plants and three specific steel plants, primarily in India's eastern and central regions, are where they make iron and steel.
However, The company's broad selection of long and flat steel goods is highly sought-after domestically and abroad. The business exports mild steel and pig iron products from SAIL's five integrated steel facilities through its International Trade Division (ITD), a CMO entity with ISO 9001:2000 accreditation in New Delhi. And also, The company's Consultancy Division (SAILCON) in New Delhi provides services and consulting over four decades.
And also, The company's well-equipped Research and Development Centre for Iron and Steel (RDCIS) in Ranchi aids in developing innovative technologies and producing high-quality steel. Additionally, they have their own internal Management Training Institute (MTI), Safety Organisation, and Centre for Engineering and Technology (CET) in Ranchi.
And also, On January 24, 1973, the Steel Authority of India Ltd. was established. The Ministry of Steel and Mines created a policy statement to provide a new framework for controlling the industrial sector. And also, On December 2, 1972, the policy statement was delivered to the Parliament. And also, It led to the establishment of a holding company to control inputs and outputs under one roof. Steel Authority of India Ltd. was subsequently established as a result.
SAIL International Ltd was established in 1974 to manage the export and import trade. And also, The business was reorganized as an operating company in 1978.. And also, A vacuum arc-degassing unit was started in the converter shop, and the plate mill received a second normalizing furnace.
Irons & Steel: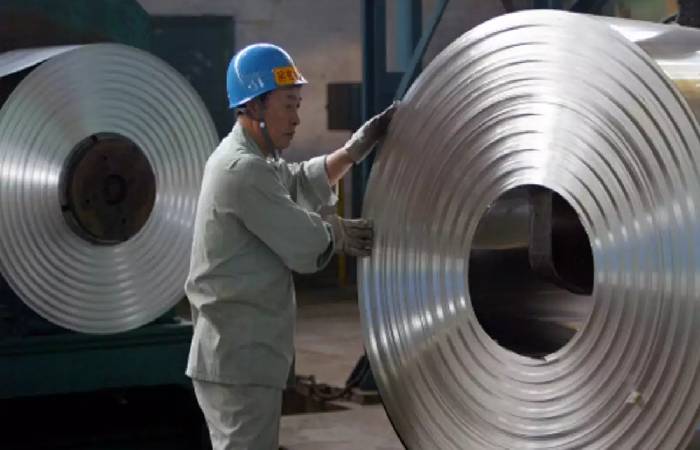 However, By acquiring 60% of the company's shares in 1988, Visvesvaraya Irons & Steel Co Ltd became a business subsidiary. The Bhilai Steel Plant also installed a top charging method for blast furnaces without bells. The corporation launched a modernization effort in 1990 to renovate and modernize the factory. After modernization, the factory was designed to have a 1.9 million TPA capacity for crude steel.
The company's Ranchi R&D unit was established in 1992 to foster continuous improvement in the steel plant's key performance indicators to boost output, lower costs, and improve quality through production optimization or adopting new technologies. The firm established the consultancy branch in 1993 with the goal of marketing engineering, technical, managerial, and training services while utilizing its resources and skills in fields relevant to steel.
Two significant projects, the enlargement of oxygen plant II and the construction of a new sinter plant III, were undertaken for implementation in 1994. During the year, C.O. Battery No. 10 was also put into service. Five phases II modernization packages for the Rourkela Steel Plant were implemented, including the power distribution system, the mobile equipment for the RMHS, the II sizing plant at Satara, the Tarkera intake facilities, and the make-up water pump buildings for the Tarkera Works. In 1995, the business took the risk of establishing a power project in Bhilai through a joint venture with Larsen & Toubro and CEA, USA Inc. Stage 1 of the modernization of the rail and structural mill was commissioned in 1997.
In the period 2004-2005:
To sell the whole line of castings and pig iron produced by Kulti Works, a division of the Indian Iron and Steel firm (IISCO), the firm formed a marketing partnership with Tyazprom Export (TPE) of Russia in 1999. To establish a cutting-edge technology and management training center for the Egyptian steel industry, the firm and Egypt's public sector Metallurgical Industries Corporation (Micor) signed a Memorandum of Understanding in 2000. They started a specific new-century marketing campaign to promote their extensive product line aggressively. A computerized integrated production planning and control (PPC) system was installed at the company's Durgapur Steel Plant, which aids in virtually every plant operation and dispatch element. Tata Steel and Kalyani Steels Ltd. agreed to a contract to establish a global, independent B2B steel marketplace online.
The installation of an INBA Cast House Slag Granulation Plant at BF-3 at DSP, the upgrading of BF-3 with increased helpful volume. NSE: SAIL, The installation of a de-scaling unit before the 950 mm roughing stand of the Rail & Structural Mill at BSP and the installation of combined blowing technology in Converter No. 2 at SMS-II of BSL are some of the major projects the company carried out during the 2002–2003 fiscal year. The company and GAIL entered into a contract in 2004–2005 to provide natural gas to the company's integrated steel mills. To jointly develop a few of the company's iron ore mines, they signed an MoU with KIOCL. For the 2004–2005 academic year, they were awarded the coveted SCOPE Gold Trophy for Excellence and Outstanding Contribution to the Public Sector Management–Institutional category. The business was presented with the "Business World-FICCI-SEDF Corporate Social Responsibility Award – 2006".
In the period 2006-2007:
The firm started a significant modernization and expansion plan in the 2006–2007 fiscal year, with an estimated cost of over Rs. 40,000 crores, to increase hot metal capacity from 14.6 million tonnes to over 25 million tonnes. In the domestic market, they launched several innovative products, including the HCR-EQR TMT for earthquake-resistant construction, the rock bolt TMT for tunnel construction, the EN series HR coils for LPG cylinders, the MC 12 HR coils for chains, etc. In addition, Rourkela Steel Plant rolled unique plates that were utilized in the homegrown rocket PSLV C-7. Durgapur Steel Plant made S-profile loco wheels for high-speed locos, and Bhilai Steel Plant developed high-strength vanadium rails. To satisfy their growing production needs, the business launched a joint venture company in 2007–2008 with Tata Steel Ltd. to mine coal blocks for a secure coking coal supply.
In the period 2008–2009:
The company established two new joint venture companies in the 2008–2009 fiscal year: "SAIL & MOIL Ferro Alloys Pvt Ltd." and "S&T Mining Co Pvt Ltd." They agreed to a Joint Venture Agreement to purchase stock in Steel Complex Ltd (SCL), Kozhikode, a government of Kerala undertaking. Additionally, they signed a memorandum of understanding (MoU) with the Shipping Corporation of India (SCI) regarding a proposal to incorporate a joint venture firm to handle the transportation of imported coking coal and dry bulk shipping trade.
The company and Larsen & Toubro Ltd (L&T) inked an MoU for establishing captive or independent power plants under a joint venture using super-critical technology and the potential to acquire captive thermal coal blocks during the year. They signed an agreement to ensure a low silica limestone supply for ten years with M/s. Rajasthan State Mines & Minerals Ltd. (RSMML) is a government-owned enterprise. Additionally, they signed a Memorandum of Understanding (MOU) with Bangalore-based Bharat Earth Movers Ltd (BEML), a Ministry of Defence undertaking, to provide heavy earth moving equipment over a three-year term.
Throughout 2009–2010:
Two warehouses and client contact offices were added to the company's distribution network in 2009–2010. The company's marketing network includes 67 Warehouses, 26 Customer Contact Offices, and 37 Branch Sales Offices. The company also grew its dealer base by adding 700 dealers to its network during the year.
Bharat Refractories Ltd. merged with the business on July 28, 2009, effective April 1, 2007. After the merger, the former BRL was renamed SAIL Refractory Unit (SRU) and became a unit of SAIL. Additionally, during the year, the company purchased the assets of Malvika Steel Limited in Jagdishpur, Uttar Pradesh. After expansion, the business began hot trials at the Salem Steel Plant (SSP) in August 2010. The corporation was given the title of "Maharatna" by the Indian government on May 19, 2010.
Throughout 2010–2011:
All critical facilities included in Salem Steel Plant's expansion plan were finished during the 2010–2011 school year on schedule and are now being stabilized for regular production. Bokaro Steel Plant's Blast Furnace Unit 2 was refurbished and put into service in July 2010. At the Rourkela Steel Plant, they installed a 700-tonne per day oxygen plant while blowing converters in SMS-II. At the IISCO Steel Plant, Burnpur, they rebuilt Coke Oven Battery #10. They also upgraded the Plate Mill at the Bhilai Steel Plant.
Firstly, Maharashtra Elecktosmelt Ltd (MEL) was merged with the company throughout the year, and as of April 1, 2010, MEL was renamed Chandrapur Ferro Alloy Plant and became a unit of the company. Burn Standard Corporation Ltd.'s Salem Refractory Unit was approved for transfer to the corporation by the Cabinet Committee proceeding Economic Affairs (CCEA) in June 2010.
To behavior a feasibility study for establishing the Waggon Manufacturing Factory, the business established a joint venture firm, SAIL RITES Bengal Waggon Industry Pvt Ltd, and signed an MoU with RITES in December 2010. And also, Work has already started on the joint venture between SAIL and RITES. On February 13, 2011, the business formally took ownership of Steel Complex Limited (SCL), Kozhikode, by purchasing 50% of the shares held by the Government of Kerala (GoK).
During 2012:
ABB, a Swiss company that specializes in robotics and automation technologies, and the company, which is a fully integrated iron and steel producer and produces both essential and special steels for domestic and export markets.
We signed a Memorandum of Understanding (MOU) in 2012 intending to provide technical training to more than 4,000 of its employees over 24 months.
The company also entered into a joint venture agreement with Burn Standard Company Limited (BSCL) at Kolkata to establish a wagon components manufacturing facility to produce 10,000 bogies and 10,000 couplers annually on BSCL's premises in Bellingham, Purba Medinipore district, in West Bengal.
Additionally, the business received the "MoU Excellence Award" for the ninth consecutive year from 2010–2011.
During 2013:
And also, The business received the National Energy Conservation Award 2013 for SAIL Bhilai Steel Plant and the PSE Excellence Award-2013 for CSR & Sustainability in 2013.
During 2014:
ICVL purchased Rio Tinto's 2.6 billion tonnes of coal reserves in Mozambique in 2014.
And also, 2014 Good Corporate Citizen Award presented to AIL by Ph.D. Chamber. Bhilai Steel Plant of the business gets the 2014 National Energy Conservation Award. And also, The year saw the opening of a new sinter plant and coke oven battery at Bhilai.
During 2015:
In 2015, the company completed the current phase of the modernization and expansion of the Bokaro Steel Plant with an investment of Rs 6,325 crore—additionally, the business and M/s. Arcelor Mittal signed an MOU for the production of auto body steel. Under cooperation between SAIL and Prime Gold Pvt Ltd, the company established a steel processing facility at Billowa in Madhya Pradesh. And also, The business has been awarded an export contract to provide rails for Iran's railway network's modernization and significant growth. During the year under review, the Rourkela Steel Plant (RSP) of SAIL also installed a power-producing unit.
Fundamental analysis of NSE: SAIL
QualityGood
Size – Ranks 3rd out of 106 companies in the Iron and Steel sector
ValuationAttractive
02505007501 000
Financial trendVery Negative
Very Negative financial performance in Dec 2022. The score has fallen to -23 from -19 in the last 3 months.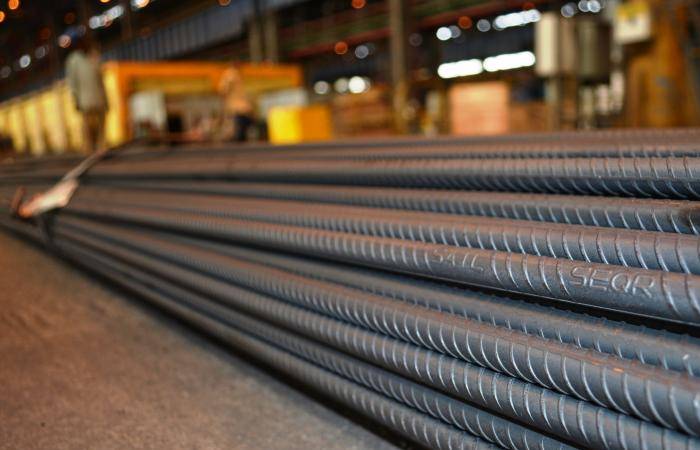 What is not working for the NSE: SAIL?
PAT (HY)At Rs 212.82 cr has Grown at -96.53 %
PAT (9M)At Rs 1,017.32 cr has Grown at -89.86 %
PBT less OI (Q)At Rs 627.85 cr has Fallen at -46.4 %
Stock DNA
Stock
-22.72%
Sector
-2.91%
Sensex
2.69%
Underperformed both Sectors by -19.81% and Sensex by -25.41%
IndustryIron and Steel
MARKET CAP (Large Cap Stock)Rs 33,907 Cr
PE (TTM)9.66
DIVIDEND YIELD2.70%
Ratios
PE Ratio9.73
Price to Book Value0.63
EV to EBIT13.78
EV to Sales0.61
PEG Ratio0.00
EV to EBITDA6.87
Dividend Yield2.68%
EV to Capital Employed0.76
ROCE (Latest)7.30%
EV to Capital Employed0.76
ROE (Latest)8.78%
Shareholder pattern of NSE: SAIL
| | | |
| --- | --- | --- |
| Name | Dec 22 | Sep 22 |
| Promoters (Change:0.00) | 65.00% | 65.00% |
| FIIs (Change:0.03) | 4.34% | 4.31% |
| Mutual Funds (Change:1.21) | 4.40% | 3.19% |
| Insurance Companies (Change:0.06) | 6.24% | 6.18% |
| Other DIIs (Change:0.05) | 0.08% | 0.03% |
| Non-Institution (Change:-1.35) | 19.94% | 21.29% |
Return Calculator
This tool helps you project your potential return on investments for the given stock for a specified amount over a pre-defined period.
If I had made a LUMPSUM investment of ₹ 1,00,000 in STEEL AUTHORITY OF INDIA LTD (SAIL) 12 Months ago y investment would be worth ₹102,343 with a Gain of 2.34%
NSE: SAIL – 1W
| | |
| --- | --- |
| Open: | 81.85 |
| High: | 82.50 |
| Low: | 81.65 |
| MKT Cap: | Rs 33,907 Cr |
| 52-wk High: | 151.30 |
| 52-wk Low: | 78.00 |
| | |
| --- | --- |
| Prev close: | 82.30 |
| P/E: | 9.73 |
| Div yield: | 2.70% |
BSE – 1W
| | |
| --- | --- |
| Open: | 81.51 |
| High: | 82.50 |
| Low: | 81.51 |
| MKT Cap: | Rs 33,952 Cr |
| 52-wk High: | 151.10 |
| 52-wk Low: | 78.10 |
| | |
| --- | --- |
| Prev close: | 82.20 |
| P/E: | 9.73 |
| Div yield: | 2.70% |
What is the main business of SAIL?
Steel production is SAIL's primary activity. And also, It is a fully integrated iron and steel producer that creates primary and special steels for domestic building, engineering, power, railway, automobile, and defense industries and export.
What is the total asset of SAIL?
SAIL has a total asset value of Rs. 120,109 crores.
What is the subsidiary that comes under SAIL?
The SAIL Refractory Company Limited subsidiary is a part of SAIL.
Who are the promoters of SAIL?
The President of India is SAIL's promoter.